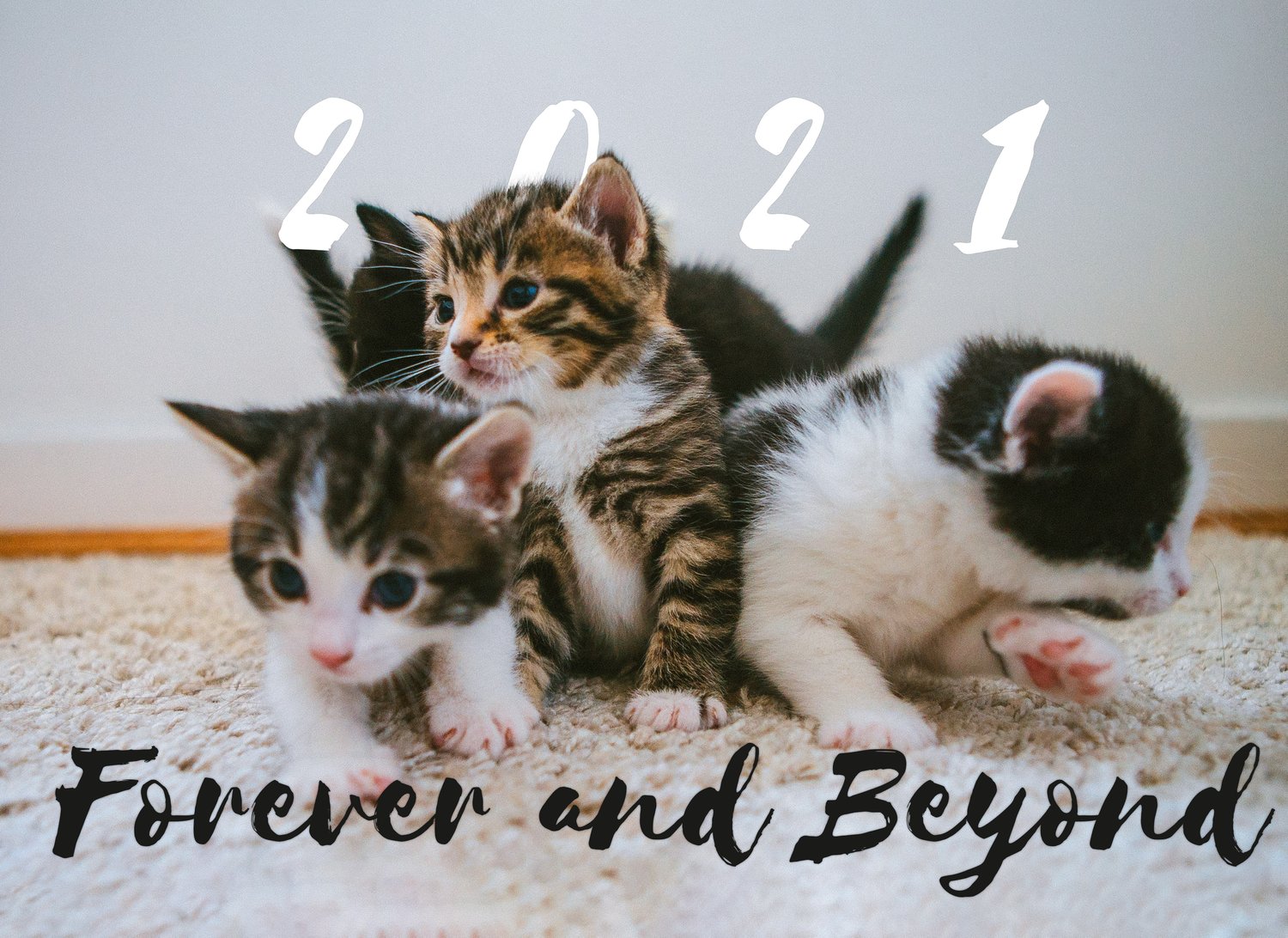 WHAT A YEAR! Let us look forward to 2021 with love, hope and respair. Be fortified with love in your hearts by looking at your favourite cat family every month.
Every calendar bought helps towards looking after these floof miracles.
- A4 landscape. Spiral-bound
- 12-page 250gsm calendar
*ALL CALENDARS WILL BE RUBBED ON ALL THE FLOOFS FOR GOOD LUCK*
---- The Boring Stuff ----
SHIPPING worldwide by Royal Mail
Unfortunately postal prices have increased a considerable amount for some countries this year. Postage is calculated at checkout but should be around the below cost, if it comes up higher than expected please send me a message before you checkout and I can make sure its correct.
https://www.royalmail.com/international-zones/
UK £3 additional items £1.00
Europe £5.00 additions items £2.00
World Zones 1 & US £7.50 additional items £2.50
World Zone 2 £7.70 additional items £2.50
Unfortunately some states in the US also require a sales tax be added, this is out of my control and is added automatically if it applies.